Connect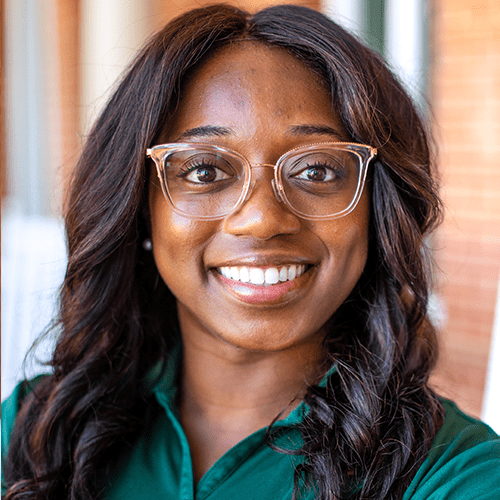 Le'Aira Hames
Le'Aira is the 49erNext Program Coordinator in the office of Undergraduate Admissions. She obtained her B.A. in psychology with a minor in African American studies from University of North Carolina at Chapel Hill, followed by her Master of Education in Educational Leadership from University of North Carolina at Charlotte. Le'Aira was a work study student for UNC Chapel Hill Admissions which ignited her passion for higher education. She began working at Charlotte in 2013 and continues to serve her campus and student community.
Her role as the program coordinator ensures that all of our community college partners have what they need to make sure our students are successful and provide resources to students as they begin their transition to Charlotte. She serves as the face of the program and you can find her interacting with students, parents or partners of 49erNext working to make sure 49erNext provides a seamless transfer experience for all.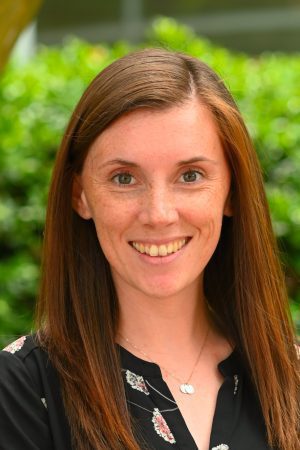 Jessica Young
Jessica is the Associate Director for 49er Next Advising within the University Transfer Center. Jessica helps community college academic advisors monitor 49erNext students academic progress while still enrolled as a community college student. Her role helps ensure any students enrolled in the program are on track with the right classes to enter their major here at Charlotte with the best foot forward!
Her passion for community college students comes from experience working at a neighboring community college in an academic advising capacity for eight years prior to coming to Charlotte. She enjoys helping students navigate their higher education paths and putting together the pieces they need to be successful.
She believes one of the biggest successes of 49erNext and benefits to students is the demystifying process of how to transfer to a university. She strives to make this process as easy and streamlined as possible!
Email us at 49ernext@charlotte.edu